My little sister has surprised us all with becoming engaged. I won't go into details, but I've come to realize this is a good thing for her and I'm happy for her. Even more happy that she has asked me to make her wedding cake. Oh and to be a bridesmaid and for Caitlyn to be the flowergirl. I'm very excited about it considering how our relationship has been the past few years.

So she has decided that her colors would be Orange and white. Orange has always been her favorite color and at first I was thinking...um orange? really? But after looking on Knot.com, I actually found lots of great pictures of Orange weddings. I'd love it i I could talk her into adding some pinks and yellows and possibly greens into but I'm not pushing it. anyway here's a link to a slideshow of all the pictures I found.
http://s2.photobucket.com/albums/y45/jessgiffin/ashley%20wedding/?albumview=slideshow

If done right I think it will actually be really pretty. she hasn't really given me any ideas on cakes yet, just that she wants orange and white lol. I do love these cakes though. I got almost all of them from Knot.com and one from Cakecentral.com. They are NOT my cakes. Just getting ideas for her wedding cake.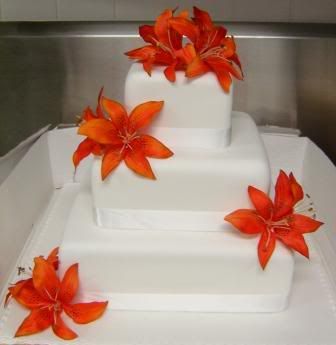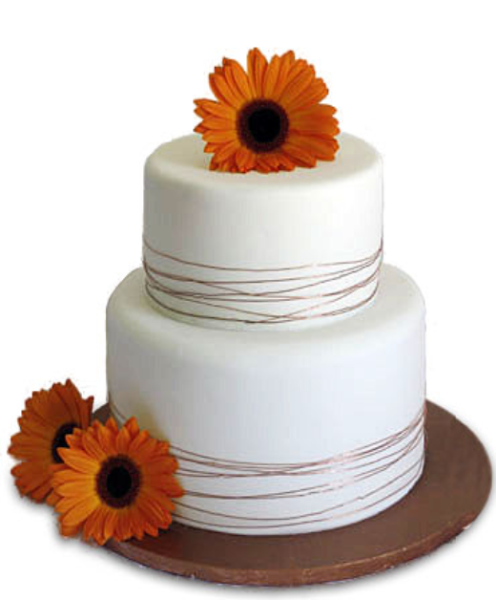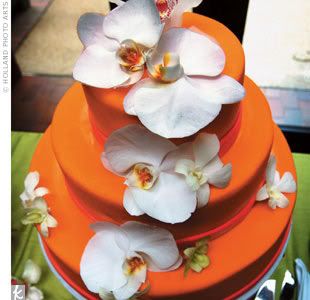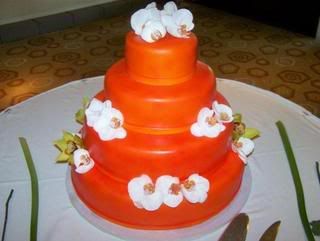 There are more I found but you can view those in the slideshow. If anyone finds any more orange ad white cakes, please share!