Only 25 more weeks to go! yay. I think I'm bigger then the picture I posted on monday, or was it Tuesday? crap oh well you know when it was.

15 weeks and 1 day with #3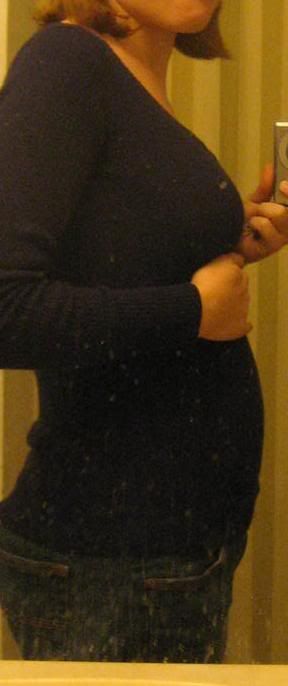 different view..this one looks bigger lol..oh and please excuse the no makeup face, Ipromise I'm not a grouch.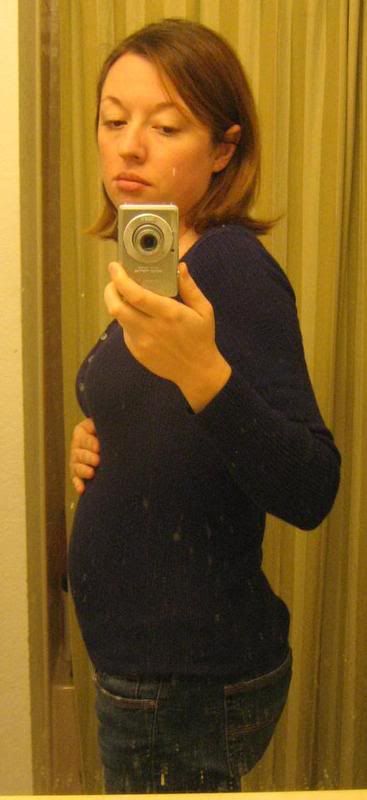 Well shoot I must clean that mirror, it looks so dirty. Sorry!