I've been trying for the past 2 days to post pictures in this blog from my birthday and I finally figured out how to do it! Yay!
Ok my birthday ~ I dropped off the yummy Sesame Street cake to my customer. She loved it!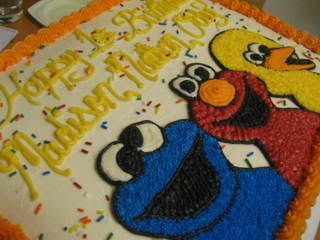 Then the kids and I spent the day snuggling on the couch together and watching fun kid movies and Animal Planet.
I got lots of birthday cards. My favorite were the handmade cards the kids made me. Those are special. I also got beautiful flowers and a balloon from my bestest friend Stephanie. The movie P.S. I Love You and Marc Jacobs Daisy perfume from Kell and the kids.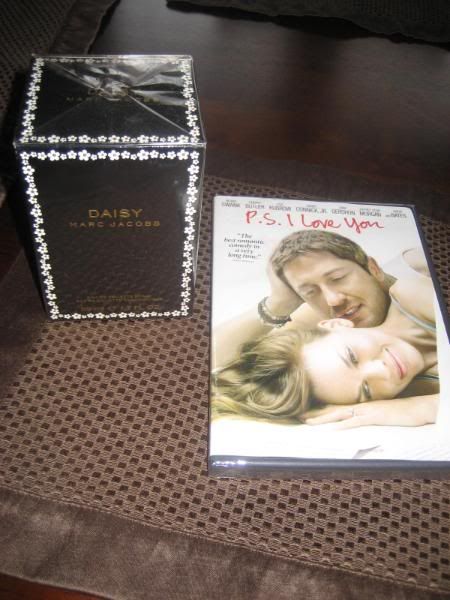 My fabulous husband surprised me by cooking me a yummy dinner. Which I think is so romantic and sweet seeing as in the 6 years we've been together, this is the first time he's actually cooked. Besides the grill, and mac & cheese. Oh and he even cleaned the entire kitchen for me after dinner. Gosh I love this man.
He also got me a piece of yummy Raspberry White chocolate cake.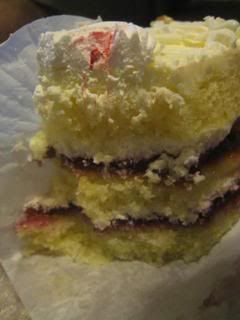 Overall it was a very relaxing day. The kids were great and the hubby outdid himself. I couldn't have asked for a better day.