I've been to my fair share of antique stores in my life. But up until recently I never appreciated it. One small little purchase and now I'm hooked! Would you like to see my small purchase?

Here she is!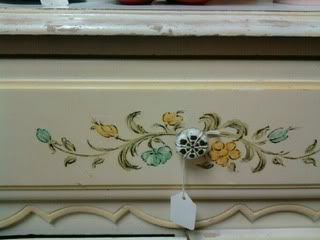 I instantly fell in love with her and had to have her for my girls' room. It definitely needs some work though. Can't wait to refinish it!

Now can you see why I have a new love for antiquing?