I needed a change in my life. So I decided to get rid of my highlights, went back to all brown, and then last night I chopped my hair off again. At first I hated it, but after playing with it a bit, I realized I think I actually like it. :) I feel sassy.

I looked awful due to me crying for an hour over my hair haha so this is all you get for a picture.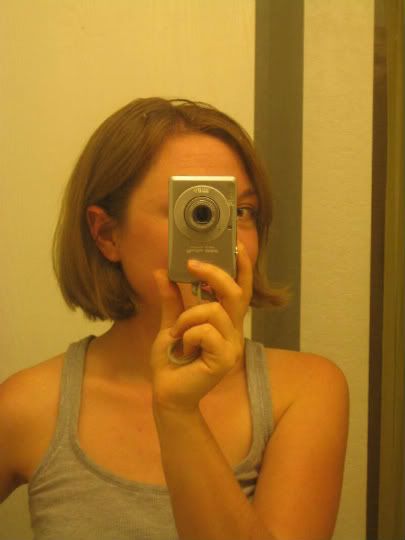 Yesterday was a semi rough day but thankfully it was a gorgeous day. I love when there are little cotton puff clouds throughout a perfectly beautiful blue sky. I took a moment to enjoy it.