The flower of Fall. I love mums! The colors make me feel all warm inside.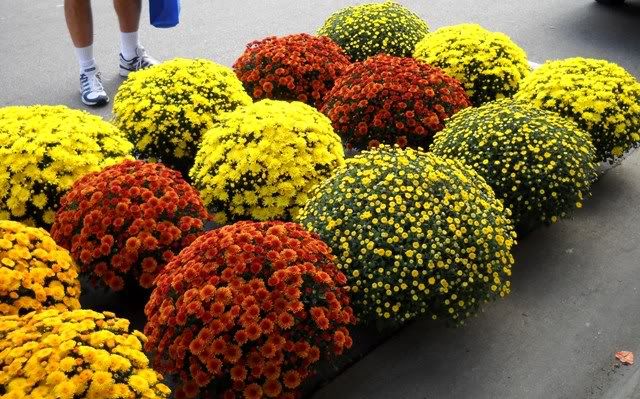 photo via photobucket

I want to do this to my pumpkins!! Metallic Glazed Pumpkins
Ok I've been trying to upload the picture into photobucket for 5 minutes now and it won't work. Sorry no picture but make sure and check out the link. It's still pretty cool!