My mother in law, sister in law, and nephew come into town today. We're quite excited since this will be their first time meeting Ryleigh and will be our first time meeting our nephew.
BTW not everyone here in blogger world knows that I had my baby. Ryleigh will be 7 weeks on Sunday. She was born July 5th @ 7:17 am weighing in at 8lbs 12ozs. It was a very quick labor and delivery. Seriously if I had waited at home 20 more minutes, she would have been a home birth. The nurses delivered her because she came out before the doctor could get there from the oncall room. She's been such a joy to us. We are so in love with her. The kids especially. They can make her smile and giggle like no other. it's wonderful watching them all interact together.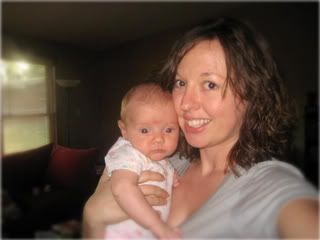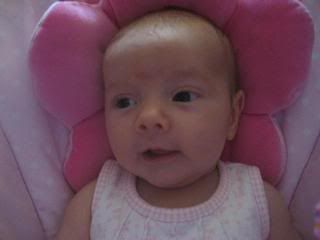 Monday I'll be making some yummy cupcakes for my mother in law's birthday. So stay tuned...